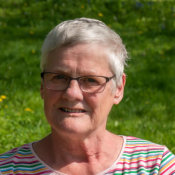 Since owning my first DSLR camera the countryside has taken on a new meaning. There is so much to see and discover. Each year I manage to capture a different insect, fungi, spider etc. that I haven't seen before. I try new methods of taking shots and find new ways of presenting images.
Over the last few years I have been taking more landscape and scenic photos and these can be viewed on my Blog and Pinterest accounts.
I use a Nikon D5500 and D5600 having changed from a D300, and various Nikon lenses.
All thumbnail images on my site can be viewed larger by just clicking on the thumbnails.
All images on this site are the property of Rosey Nicholls Photography and protected by copyright, so cannot be used for any purpose without prior permission.